Uganda is a politically stable country, with secured borders in east Africa and has the best favorable climatic temperature ranging from 25c-29c which is safe to visit although there is a period which is safer without rain such as December- February. Between June and august is the safe period without rain to distract the transportation network because road transport is very common, cheap ,flexible and ever rainfall leads jam on road especially when doing city tour in Kampala. The dry period is good for game driving in national parks, good period for trekking gorillas and chimpanzees, is the best time for boat safari because wild life will be lured to water source and migratory birds do exist in this period.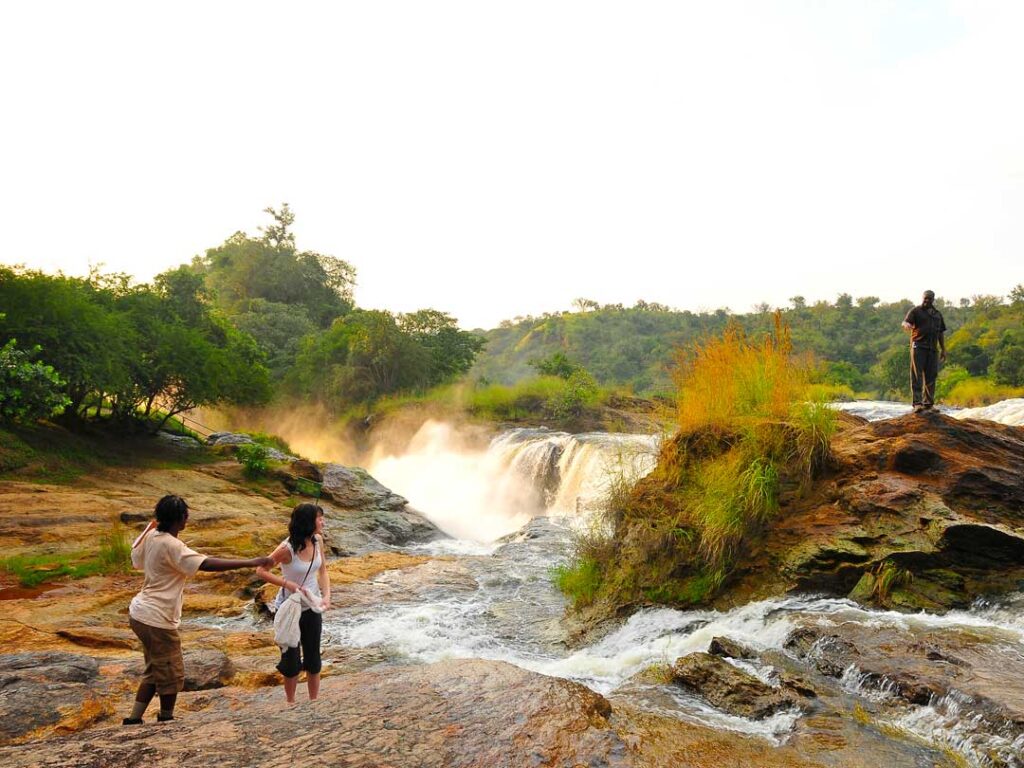 Since gorilla trekking is among of big activity in Uganda we must consider it first Gorilla trekking is not easy activity depending on alertness of people in the game because you must walk in thick forest, hill, swamps and valleys but worse in rainy season.    Gorilla trekking can denature some physical Fitness, my suggestion is dry season is better for gorilla trekking
Uganda is the happiest place on earth for sure is full of life to every visitor according to bonobos African safari holidays recognize Uganda as all Africa in one country due to its nature beauty, wildlife and sight viewing such as lake Victoria, Ssese island, Jinja chief reservoir of river Nile, Murchison falls .Kampala is capital city of Uganda among other but these sights are so enjoyable in dry season.
Primate walk in the forest are big part of any safari in Uganda and these can be enjoyable backed up by the glowing sunshine at the crack of dawn when the skies open
According to bonobos African safari holidays it is easier to trace wild life in the savannah reserves because they are characterized less vegetation and animals usually congregate a round waterholes such as warthogs, wildebeest, elephants, zebras, rhinos, gazelles, hyenas, cheetahs ,lions ,ostrich , moosebirds, starling, weavers and leopards . These animals are majorly seen in advance during dry season.
Bonobos African safari holidays agreed the fact most of the desirable activities in Uganda are carried out in dry season like you cannot carry out sun bathing in rainy season. The courtyard of the beach must be muddy for certainty of one carry out suitable sun bathing in case you get chance.
Bonobos African safari holidays contended that Uganda is the smiling coast of Africa in dry season since is the time for awed nomadic birds from countries that experienced winter season especially Europe and Asia. Some of nomadic bird species are black terns, swallows, raptors, passerines, flamingos, waders, storks among others due to harsh conditions that make them unsure in their country. They arrive and revive in budongo, Queen Elizabeth national park,  Kibale and bwindi forest, important birding area like mabamba bay and mabira forest
Bonobos African safari holidays discover that in dry season Uganda has good transportation network connectivity because Uganda commonly use road transport which is cheap, flexible, consistent in the country although partly affected the rainfall and end up  distracted with jam . Which leads poor time bounding.
Handcrafts represent local traditional and indigenous population, they also symbolize the place visited by tourists, the experiences they had, and a souvenir to be taken for friends and relatives